About TMSS Medical College
The TMSS Medical College began operations in 2008, while the TMSS Medical College Dental Unit began operations in 2012. Rajshahi University awarded affiliation to the College (currently the college is connected with Rajshahi Medical University) with the approval of the Ministry of Health and Family Welfare (MOH&FW), and the Bangladesh Medical and Dental Council (BM&DC) recognised the College. The institution now has an academic building with sufficient amenities. The majority of the departments may now be housed in a more spacious location. The TMSS Medical College and Rafatullah Community Hospital, which is affiliated, is a tertiary care referral medical centre that offers excellent training to students and junior doctors. TMC & RCH offer post-graduate studies in Medicine, Surgery, Gynecology & Obstetrics, Paediatrics, Radiology & Imaging, and Anesthesiology, all of which are approved by the Bangladesh College of Physicians and Surgeons (BCPS). Arrangements have been made for 750 inpatients at the hospital. The development of a 1000-bed hospital is now underway.It is well-equipped and offers affordable health treatment to the general people. The whole hospital team is committed to providing exceptional care and service 24 hours a day, seven days a week.
TMSS Medical College Syllabus
Phase
Duration
Subjects
Examination
1st Phase
1.5 Year
Anatomy
Physiology


Biochemistry

1st Professional MBBS
2nd Phase
1 Year
Community Medicine


Forensic Medicine

2nd Professional MBBS
3rd Phase
1 Year
Pharmacology & Therapeutics
Pathology
Microbiology
3rd Professional MBBS
4th Phase
1.5 Year
Medicine & Allied Subjects
Surgery & Allied Subjects


Obstetrics & Gynecology

Final Professional MBBS
TMSS Medical College Eligibility Criteria 2022-23
Secondary School/Class-10 examination passed not before 2019.
Higher Secondary/ Class-12 examination passed not before 2021.
Minimum aggregate GPA in Class-10 & 12 is 7.00
Minimum GPA either in Class-10 or 12 is 3.00
Minimum GPA in Biology is 3.50
| | |
| --- | --- |
| GPA | % of Marks |
| 5.00 | 80.00 – 100.00 |
| 4.00 – 4.99 | 70.00 – 79.99 |
| 3.50 – 3.99 | 60.00 – 69.99 |
| 3.00 – 3.49 | 50.00 – 59.99 |
| 2.00 – 2.99 | 40.00 – 49.99 |
For calculation of GPA against the marks obtained in Class-10 exam, only top 5 subjects are considered. Therefore GPA is = (total marks obtained in top 5 subjects)/5.
Optional subjects shall be considered if GPA is below 5.
For calculation of GPA against the marks obtained in Class-12 exam, only 3 subjects (Physics, Chemistry and Biology) are considered. Qualifying grade in each subject individually is "C". Therefore, GPA is = (total marks obtained in 3 subjects)/3.
Successful applicants have to produce all academic certificates in original at the time of admission.
For further details, if any, applicants may contact:
Innovidya Consultants Pvt. Ltd.
Ph.: +919051772121
TMSS Medical College Admission Procedure 2022-23
1)  Submit Scan copy of Class-X & XII Mark Sheet & Neet Result to TMSS Medical College.
2) Offer Letter has to be issued from the TMSS Medical College within 7-10 working days.
3) Pay booking fees direct to college account within 7-10 days
4) Documents required in Original:-
Admit Card, Marks Sheet & Pass Certificate – Class X
Admit Card, Marks Sheet & Pass Certificate – Class XII
Passport
5)  4 sets of Xerox of all above documents.
6)  20 copies passport size color photograph with white background
7) Pay rest due amount of 1st year fees.
8)  Confirm Admission Letter issued from the College before visa
9)  At the end student will get the VISA and start his/her dream journey.
TMSS Medical College Fees Structure 2022-23
INSTALLMENTS
AMOUNT
TIME OF PAYMENT
During admission
USD 16,000
January, 2022
1st Installment
USD 3,000
June, 2022
2nd Installment
USD 3,000
December, 2022
3rd Installment
USD 2,500
June, 2023
4th Installment
USD 2,500
December, 2023
5th Installment
USD 2,500
June, 2024
6th Installment
USD 2,500
December, 2024
7th Installment
USD 2,500
June, 2025
8th Installment
USD 2,500
December, 2025
9th Installment
USD 2,500
June, 2026
10th Installment
USD 2,500
October, 2026
Grand Total
USD 42,000 (USD Forty Thousand Only)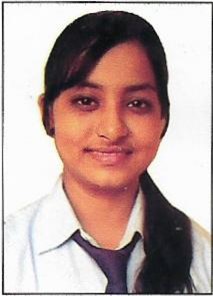 Abrina Ahmed
Assam
My parents were not friendly with the abroad studies but after meeting with Innovidya, today I am studying in BGC Trust Medical College, Bangladesh. I am thankful to them for their encouragement. They were always in the core of my heart.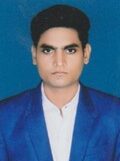 Saheb Alam
Bihar
Thanks to Innovidya. They helped me so much and I have my Ukrainian student visa because of their excellent visa documentation. Extremely, their direction was brilliant and I am happy that I found the correct consultancy to manage me in the right direction of my career.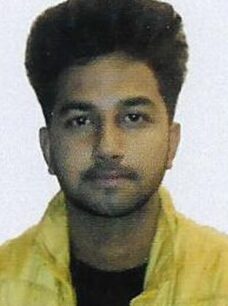 Afridi Hassan
Assam
I am studying in BGC Trust Medical College, Bangladesh. It's a college of discipline and quality. I thanks to Innovidya for choosing this college for me.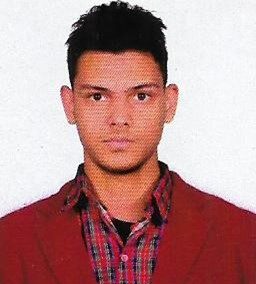 Ujjwal Kumar
West Bengal
I would prescribe Innovidya to whoever is searching for abroad studies. The best consultancy I have seen up until now. The advisors are proficient and supportive. Generally amazing administration. They are viable and don't give false expectation.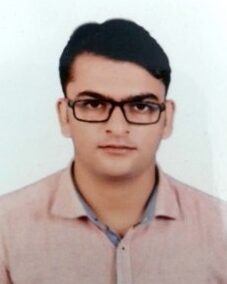 Md. Ashif Ali
Bihar
I was looking for a good abroad consultancy who can guide me in my higher education. Then I came in contact with the Innovidya. The consultants are very helpful and take all the responsibilities of my admission. The best part is they help me to get student visa in a very short period of time. Awesome experience.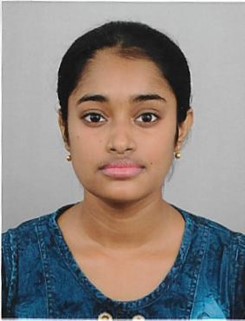 Ananya Mondal
West Bengal
I have taken admission in Gazi Medical College, Bangladesh through Innovidya. We had to take no trouble for the admission and other document processing as things were crystal clear to us. Thanks to them.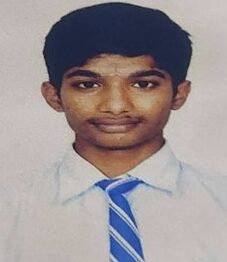 Pramoth Kumar
Tamilnadu
Innovidya made my dream come true. Best consultancy with effortless and wonderful opportunities to study in abroad with all cooperation.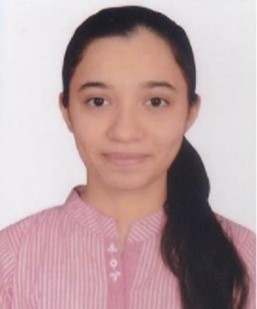 Aynayn Maruf
Maharashtra
Innovidya made my dream come true. They have shown me the new life. They have not only taken care of my academics but also solve every single issue of mine.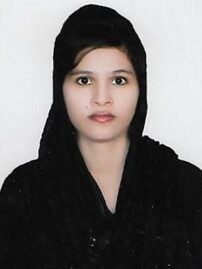 Duaa Marium
Bihar
Being a female, my parents were scared about abroad studies but Innovidya makes it possible. My heartiest thanks to them. Now I am closer to my dream.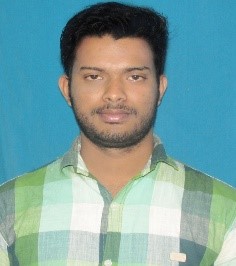 Jahangir Alam Khan
Assam
Innovidya is the best medical admission consultancy for MBBS in Bangladesh. I thank to fil so much of encouragement in me to pursue my dream.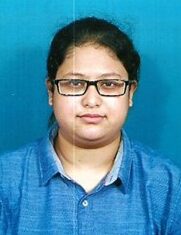 Soumi Chatterjee
West Bengal
My dream to become a doctor and serve the society. I came to know about Innovidya through an advertisement on ABP Ananda and they make my dream come true.