Guidelines for Studying Medicine in Bangladesh, Updated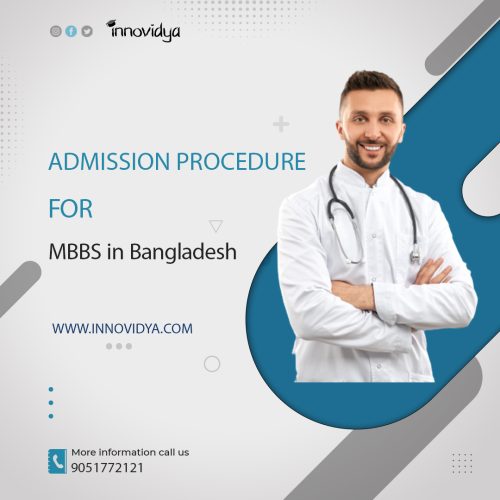 MBBS in Bangladesh has become an increasingly popular choice for medical students from all over the world. The country offers a high-quality medical education at an affordable cost, making it an attractive option for students who are looking to pursue a career in medicine. However, as with any international study program, there are specific guidelines and requirements that students need to be aware of before they decide to study MBBS in Bangladesh. In this blog post, we will discuss the revised guidelines to study MBBS in Bangladesh and what students need to keep in mind when applying to medical colleges in the country.
You can visit our Website , Blogs for know more information regarding of MBBS in Bangladesh.
Firstly, it is important to note that the Medical and Dental Council of Bangladesh (BMDC) is the regulatory body that oversees medical education in the country. The BMDC is responsible for accrediting medical colleges and universities, as well as ensuring that the curriculum and teaching standards meet the requirements set by the World Health Organization (WHO) and the International Medical Education Directory (IMED). Therefore, it is crucial for students to ensure that the medical college they are applying to is recognized by the BMDC.
Secondly, students should also check the eligibility criteria for admission to MBBS in Bangladesh. The minimum age requirement for admission is 17 years, and students must have completed their higher secondary education or equivalent with a minimum of 60% marks in science subjects (Physics, Chemistry, and Biology). Additionally, students must have a valid passport and be medically fit to attend college.
Thirdly, students must be prepared to take the Medical College Admission Test (MCAT) or the Bangladesh Medical and Dental Council (BMDC) Screening Test as part of the admission process. The MCAT is a standardized exam that measures the student's knowledge in areas such as biology, chemistry, and physics. On the other hand, the BMDC Screening Test is a specific test designed to assess the student's knowledge of medical subjects in Bangladesh.
Fourthly, students should research the cost of studying MBBS in Bangladesh, as well as the scholarship opportunities available. The tuition fee for medical colleges in Bangladesh ranges from $3,000 to $8,000 per year, which is significantly lower than the fees charged by medical schools in other countries. Moreover, there are several scholarships and financial aid options available for international students, such as the Bangladesh Government Scholarship and the SAARC Scholarship.
Fifthly, students must be aware of the visa requirements for studying MBBS in Bangladesh. Students need to apply for a student visa before they can study in Bangladesh. The visa application process requires several documents, such as a passport, admission letter from the college, academic certificates, and financial documents showing the ability to support oneself during the study period. Students should also be aware of the visa application fee and the processing time required.
Lastly, students must be prepared to adjust to the cultural differences and the language barrier when studying MBBS in Bangladesh. Bangladesh has a unique culture and a different language than what students may be used to. However, the country is welcoming to international students, and most medical colleges have English as the medium of instruction. Additionally, students can participate in cultural events and language courses to immerse themselves in the local culture.
You can visit our Website , Blogs for know more information regarding of MBBS in Bangladesh.
In conclusion, studying MBBS in Bangladesh is a viable option for medical students who want to pursue a career in medicine. However, it is essential for students to be aware of the revised guidelines and requirements set by the BMDC, eligibility criteria, admission process, cost of study, scholarship opportunities, visa requirements, and cultural differences before applying to medical colleges in the country. With proper planning and research, students can have a successful academic journey and a fulfilling experience studying MBBS in Bangladesh.